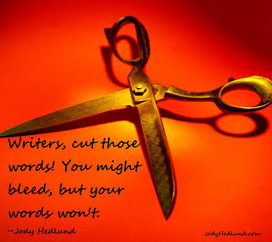 Most writers (myself included!) have an awful time cutting words during the editing process. After all, we pour out our life blood trying to come up with the words. We spend weeks and months laboring over the story, getting details just right, the metaphors perfect, and descriptions dazzling.
So the thought of hitting delete makes our fingers tremble with terror.
How can we part with our beloved words? How can we so callously kill our darlings?