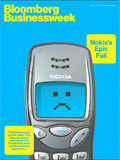 This article caught my attention, food for thought, a good plan of action for the right company.
Low-end innovators such as TracFone Wireless and Southwest Airlines can stun top-tier players by offering services to consumers who simply need them.
Here's an excerpt:
Established players often overshoot the market. As a result, they expose themselves to disruption by simpler or lower-cost entrants. That's because products often improve far faster than most customers can absorb their benefits. This happened when Southwest Airlines (LUV) disrupted the major carriers, when Craigslist disrupted the classified sections of big-city newspapers, and when CVS Minute Clinics (CVS) disrupted hospitals and doctors' offices.
Serving Underappreciated Consumers
My colleague Clayton Christensen, a pioneer in defining disruptive innovation, has pointed out that innovation often emerges at the fringes of existing markets in response to the needs of underappreciated people. Often they're what we call "non-consumers." As with immigrants and seniors with cell phones, they need cheaper, simpler, or more accessible goods and services. Out of these needs, new markets are born.
Business Week
Read more:
http://buswk.co/kRfH4q