Scoop.it!
The three main priorities for the success of an online reservation business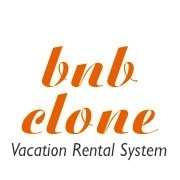 BNB Clone's insight:
Safety issues, usability and user experience, lack of interaction: these are the users major concerns when using online booking websites. Sometimes, they look for accomodation online, but then they book offline: how can you avoid this behavior on your booking platform?
The answer in some little tricks to take advantage of all the features of your web based booking system, to keep your ROI growing while saving time and resources.
PAYMENT SYSTEM CONCERNS
Even if more and more people use the web for online booking, many potential customers do not trust online payment systems.
To make them feel safe while booking, be sure that they see that the environment has all the instruments to ensure there will be no issues with the safety of their data: show off all the logos of the payment systems and the safety certifications and add the line "Safe online payments" to the page; words are important, more than you can say.
USABILITY ISSUES
The overall look and feel of the online booking website can make the difference: a confused interface and structure can lead visitors to abandon your site before booking.
Performance and usability are one of the main priorities for any business website: finding all the information at the right moment and in the easiest way is a conversion factor than is often underrated.
The navigation path has to guide smoothly the user to book online, with repeated calls to action; every descriptive section has to be linked to a concrete way of booking (for instance: Hotel > Services > Book Now)
BOOKING ENGINE
The quality of your web based reservation system platform is crucial: tourists are browsing from all over the world and their user experience must be of the highest grade. It is mandatory to use a high quality web reservation script developed by expert developers, a script that is easy to manage for you and easy to use by your online visitors.
The web reservation platform needs to have advanced features and it absolutely has to meet some requirements:
Does the user have all the info in a simple and clear way?Does the user have alternate possibilities if the room or the day chosen is not available?Is it possible for the hotels to set up promotions and special offers?Is it possible for the hotels to set up check or text boxes for special requests (diet, view, late check-in…)
Be sure to choose the right booking script: the success of your web based reservation business depends on this. There are many platform to buy; check the features, try the demo, be sure the package includes full professional support and updates. Then go, and run your successful new online reservation business!