Scoop.it!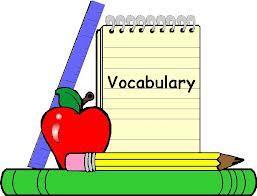 Ros'Lynn Payne's insight:
1) Catastrophe: an event causing great and often sudden damage or suffering; a disaster.
This room is a catastrophe!
2) Disarmament: the reduction or withdrawal of military forces and weapons.
The military had to be disarmament.
3) Non-Proliferation: the prevention of an increase or spread of something.
To stop the increasing spread of nuclear weapons, non-proliferation was created.
4) Phenomenon : a fact or situation that is observed to exist or happen.
The dropping of the atomic bombs were a phenomenon.
5) Incendiary: designed to cause fires.
The bomb was incendiary.
6) Megaton: A unit of explosive power chiefly used for nuclear weapons.
The atomic bomb blasted at 4 megatons.
7) Profoundly: ; extremely.
She is profoundly upset with the puppy peeing on the carpet.
8) Obliterate: ; wipe out.
Sal obliterated the super sundae he ordered.
9) Devastating: highly destructive or damaging.
The thirteen car pile up was devastating.
10) Ascertain: ; make sure of.
I had to made ascertain I got this project completely done before turning it in to Mr. Cushenberry-Andrews.