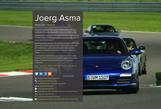 If you want to know, who's behind "The Daily Security Dose" take a look at my about.me website.
Here I centrally collect my links to my social network activities.
An Scoop.it! and del.icio.us I maintain links to those webpages I frequently read and I consider as good source of information.
If you feel that I miss something, please suggest it to me.