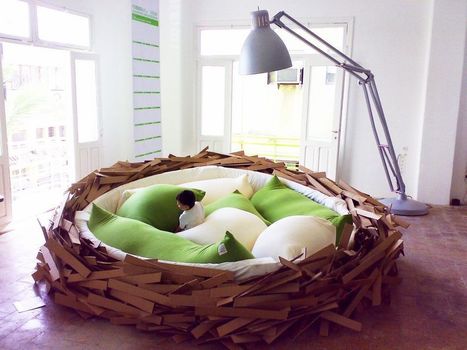 The "Giant Birdsnest for creating new ideas" was conceived and created by O*GE as a prototype for new and inspiring socializing space, which can be seen as a morph of furniture and playground. Its powerful, yet simple concept and intriguing character needs no explanation or user manual: Ready to to be used, to be played in, and be worked in. With its 4.50 m diameter the big version can host up to 16 people at once, offering a comfortable and sensual soft space, various siting positions, configurations for informal meetings and social exchange.
I was not sure I wanted to curate it on my Creative Process Magazine ;-)
What do yout think. Does the design and shape help to nurture "new ideas" ?