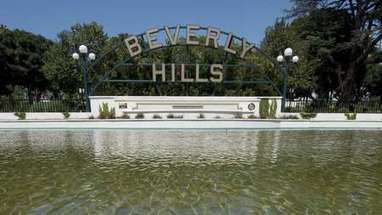 The rich, it turns out, use more water than the rest of us. The Times reported last week that residents of wealthy cities such as Beverly Hills use up to four times as much water, on average, than residents of neighboring Los Angeles, even during the current drought.
Those folks in the 90210 might well respond, "So what? We pay for it." And of course they do, at higher rates per gallon as their usage increases. So is it their water and none of anyone else's business, or everyone's water and everyone's business?
There is plenty of room in law, history and politics to support many different answers to those questions, and more to the point, to answer the even more basic question: What is water in California?
It's a public resource, precious and finite, to be distributed equitably among residents while preserving enough for a sustainable environment and for future generations. It is a market commodity like oil or gold, to be traded publicly at prices set by inviolable laws of supply and demand. It is a human right, as basic as oxygen, undeniable to any person regardless of ability to pay and despite ownership claims asserted by landowners, agribusiness or municipalities. It is a government service like tree trimming or trash collection, provided at flat and predictable per-unit rates. It is sometimes one thing and sometimes another, like electricity, bought here from utilities traded on Wall Street and there from government, with regulated prices and rationing in times of shortage, or else free-floating rates set by a deregulated market.
If you accept the public resource model, wasting water is an offense against one's neighbors and progeny, and should be subject to punishment in the form of fines. Such a worldview is engrafted in the state Constitution as Article X, section 2, with conservation for reasonable and beneficial use of the state's water to be provided "in the interest of the people and for the public welfare."

But in a market system, there is no waste and there are no fines — only choices and prices. If you've got the money and you're willing to pay, you buy and you use as much as you like, as long as you're willing to ignore the nasty glares from the less wealthy folks down the street. If you don't have the money, well, tough; you go thirsty. Or, at least, you go without a lawn.
Click headline to read more and access hot links--