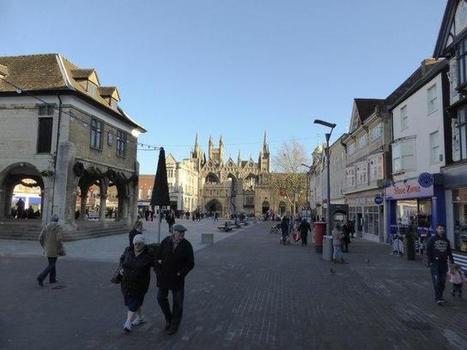 CityFibre has launched a 'Gig Up' canvassing campaign in Peterborough, inviting businesses to sign up for its ultrafast broadband roll out.
The company will start roll-out of the new network to be known as 'Peterborough CORE' in April 2014 and it will be completed approximately 12 months later.
Registrations through the Gig Up campaign at www.peterboroughCORE.com will enable CityFibre to map demand, keep businesses informed of progress and ensure as many as possible can be connected as the network is rolled out.
CityFibre says that the greater the interest from the business community in the are, the wider the network roll-out will be.
It said that business with fibre optic broadband would "no longer have to suffer the frustrations of slow and unreliable broadband due to the bottleneck in their connections resulting from the existing copper-based network."
Last year CityFibre announced plans to set up a city-wide network in two phases. The first phase would see 4,000 Peterborough businesses tapping into 1Gbps ultrasfast broadband speeds before a second phase delivered the same speeds to over 60,000 residential premises.
Gigabit connectivity will deliver symmetrical download and upload speeds of up to 1Gbps per second, allowing multiple users to access even the largest data files simultaneously with no delays.
It said that business in the area have already signed up to the campaign and a few will act as ambassadors for the ultrafast broadband registration drive.
Neil Darwin, chief executive of economic development company, Opportunity Peterborough said: "Peterborough businesses are already pushing the boundaries of technology, innovation and sustainable ways of working, and we're excited to see what more they can achieve with the benefit of a super-fast fibre network."
Click headline to read more--