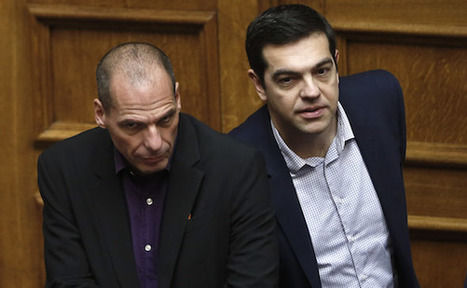 The aim of German chancellor Angela Merkel and other EU powers in the Greek debt crisis is "apparently to humiliate Tsipras and his government in preparation for its early replacement with a more pliable administration," writes Seamus Milne, associate editor of The Guardian.

"We know from the IMF documents prepared for last week's 'final proposals' and reported in the Guardian that the creditors were fully aware they meant unsustainable levels of debt and self-defeating austerity for Greece until at least 2030, even on the most fancifully optimistic scenario," Milne continues.

That's because, just as the earlier bailouts went to the banks not the country, and troika-imposed austerity has brought penury and a debt explosion, these demands are really about power, not money. If they are successful in forcing Tsipras out of office, a slightly less destructive package could then be offered to a more house-trained Greek leader who replaced him.

The EU authorities are deeply averse to referendums, Milne writes. Whenever they favor policies that oppose EU policy, EU authorities urge the voting country to hold another referendum.

The EU elite behind this predicament is presenting itself as a defender of the interest of taxpayers in other EU countries—including those that adopted austerity—who are said to be paying for the Greek bailout, and who would be enraged by any debt forgiveness for Greece that wasn't offered to them. "The realty is the other way around," Milne writes.
Click headline to read more and access hot links--