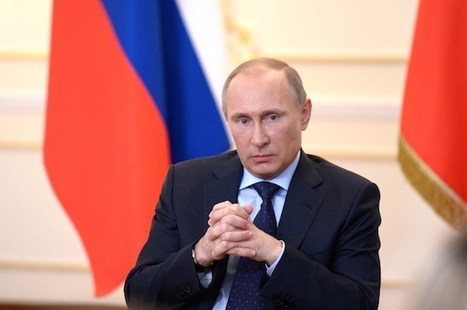 Once or twice every century something good happens to Russia, but then another long night of suffering closes over the great Asian wastes. In 1917, the Russians managed to overthrow their hated Czar and proclaim a democracy. It only lasted a few months before being swept away by a much worse autocracy, which stayed in power until 1991.
The sudden prospect of post-Soviet freedom was accompanied by the promise of long-delayed prosperity, as the liberated nation began to develop its vast resources, one of which was natural gas. For a few years, Putin's Russia dominated the international natural gas market and earned high prices. Recent developments elsewhere, however, are now shrinking that boom almost as quickly as Putin is stamping out the new freedom. Now, as Putin rolls his armies into Ukraine and Crimea, his finds that his greatest diplomatic weapon, Russia's abundance of natural resources, is a less and less potent factor on the international stage.
Russia's monopolistic gas company, Gazprom, has a near-stranglehold on supplies to Eastern Europe, whose governments have to step carefully in response to Russian actions. It is hoping to increase its grip on Western European markets as British and Norwegian supplies dwindle, and it declared as much at a London conference last week. But Gazprom depends on an ageing, Soviet-era infrastructure, runs inefficiently, depends on political cronyism, and hasn't kept up with new recovery methods. Its monopoly practices have made it unpopular and provoked threats of anti-monopoly litigation from the EU. Even before the Russian invasion of Ukraine it faced energetic new challengers.
Click headline to read more and listen to the audio of a debate between Anne Applebaum and Matthew Parris regarding the Ukraine-Russia situation--