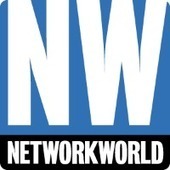 Brazil's government is considering installing new hardware locally to reduce the country's dependence on U.S. services for Internet access. The move comes in response to reports that the U.S. government had intercepted emails and phone calls of Brazilian citizens, its state-run oil company and the country's president, Dilma Rouseff.
In order to bypass the U.S., Brazil is considering several steps, including opening local data centers that would be subjected to the country's privacy laws, removing sensitive data from the cloud and storing it locally, and potentially creating a BRICS cable connecting to the eastern Russian city of Vladivostok through a series of cables running through South Africa and Asia.
In addition, President Rousseff is pursuing legislation that would require major Internet companies, including Google and Facebook, to store all data gathered in Brazil in the country's local data centers.
The efforts follow President Rousseff's decision to postpone a scheduled trip to visit the U.S. this week and demand an apology from U.S. President Barack Obama after evidence of NSA spying in Brazil appeared in documents leaked by NSA whistleblower Edward Snowden earlier this month. The documents reportedly indicated that the NSA had spied on Brazil's state-run oil company, Petrobas, as well as the office of President Rousseff. Others were named in the reports, including Google and Mexico's new president Enrique Pena Nieto.
Click headline to read more--