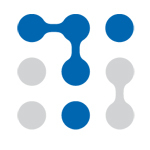 For quite some time, we've talked about how the entertainment industry has used international agreements as a way to force their agenda through various governments. There's a great book, Information Feudalism: Who Owns the Knowledge Economy?, which details some of the history of how the entertainment industry has often driven international agreements, and then used those international agreements -- which they had a hand in writing -- to then demand changes to various laws to "meet our international obligations." Just law week, I saw Bruce Lehman (at Santa Clara University's DMCA summit), the architect of the DMCA, flat out admit that he intentionally went to WIPO to get the 1996 WIPO Copyright Treaty passed as an "end run around Congress," since Congress wasn't interested in passing the DMCA.

Just last week, we also highlighted how existing international free trade agreements make it difficult for Congress to fix something as simple as making it legal to unlock your mobile phones, even if the White House has come out in favor of it. I'll have more on this little horror story shortly, but these kinds of examples should have us tremendously worried about various international agreements, from ACTA to TPP to the upcoming TAFTA covering Europe and the US.

Given those concerns, the folks at Open Media have set up a day of discussion about how the public can stop international agreements from restricting internet freedom.
Click headline to read more--