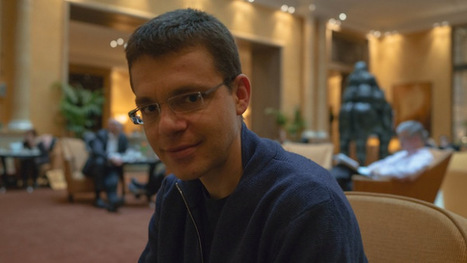 After selling his second company, Slide, to Google for hundreds of millions of dollars, Max Levchin slipped into a state of blissful anonymity, focusing his energies on his kids and cycling. Of course, like most entrepreneurs, he eventually couldn't resist the siren call of the startup life. Levchin, who was co-founder of PayPal is returning to the arena with HFV, which stands for Hard, Valuable Fun, a San Francisco-based venture that at best can be described as a R&D Lab crossed with an incubator. He started it in 2011 and so far has funded it himself.
It is not the first time Levchin has turned to such a structure. In early part of the 21st century, he started MRL Ventures, with backing from Peter Thiel, who was chief financial officer of PayPal. MRL resulted in ten startups; two became successful — Slide and Yelp — while one, AdRoll, briefly flirted with bright lights. Others withered away. Levchin is betting that lightning will strike twice. "It is the same approach, but this time it is around data," said Levchin.
The Kiev, Ukraine-born entrepreneur made his big pitch at the DLD conference in Munich in a speech that needed parsing. So we ended up having a chat about his plans.
Click headline to read the interview--