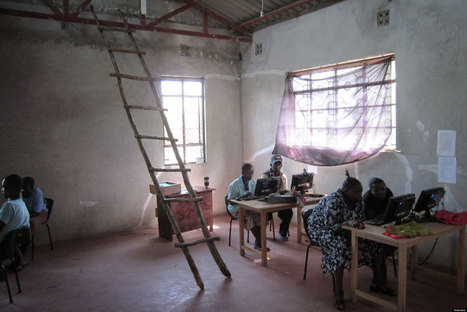 The small, green island of Mfangano sits just off the Kenyan shore of Lake Victoria. A traditional fishing community, Mfangano is not what most would consider hotspot of technology: most of the island's 26,000 residents live close to the water and either walk or pilot small, handmade wooden boats to get around. The first time a car drove the island's single dirt loop was in 2007.
Internet access, readily and affordably available in the nearby regional capital of Kisumu, remains limited. Cellular providers have avoided building towers on Mfangano due to the unique challenges of building long links over water, as well as issues surrounding securing a building site on an island with hilltops some consider sacred. Instead, islanders rely on distant mainland cell towers for their data service, resulting in slow, unstable connections that continually drop out.
Mfangano is also home to Organic Health Response (OHR), a small Kenyan NGO focused on delivering HIV/AIDS-related social services to the community. As Kenya's Suba district has one of the highest HIV infection rates on the planet, estimated at over 30%, community participation in regular testing programs is critical for OHR's success. In an early effort to discover incentives for enrollment, Chas Salmen, OHR's director and founder, held gatherings to understand the issues Mfangano Islanders felt were most important. One thing kept coming up over and over again: "We want Internet."
Click headline to read more--