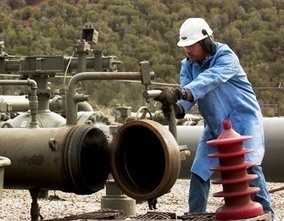 The state is set to launch this summer a significant study of emissions tied to oil and gas development. The project will provide information about how oil and gas emissions behave, how they travel and their characteristics in areas along the northern Front Range. A second phase would assess possible health effects using information collected in the first phase.
Testimony at this week's Colorado Oil and Gas Conservation Commission rulemaking hearing reinforced the views of experts for both industry and the conservation community that more and better science is needed related to oil and gas emissions.
"This study marks another important step in our aggressive efforts to ensure oil and gas development is conducted with the highest standards of environmental protection," said Colorado Department of Natural Resources executive director Mike King.
Click headline to read more--