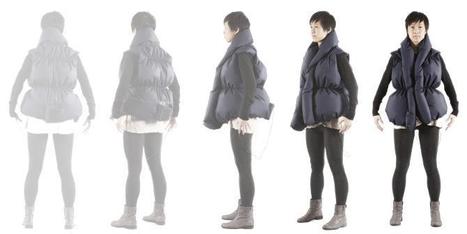 Scientists at the Massachusetts Institute of Technology (MIT) have developed a vest that lets Facebook users hug each other, from any distance.
So when you get a Facebook like your vest will inflate.
Not a great commercial idea, but it's cool to see people exploring the idea of using force feedback for connected objects. The article actually provides more commercially interesting ideas.
We already know force feedback from computer games (the Wii remote for instance). Phone vibrations when receving calls or messages is another very common implementation of force feedback.
Recently I read an article about scientists using force feedback for home cooking courses where you simulate cooking (digital display and force feedback in the utensils) and actually feel how you move the steak around the pan to learn the optimal way of cooking your steak.
If you have other ideas or examples of using force feedback for connected objects I would love to hear about them!