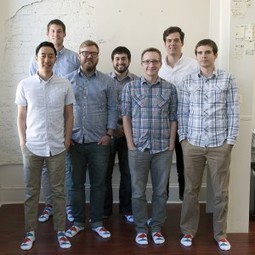 If This Then That, the web solution that let's you integrate different web enabled services, could be lucky enough to stand on the shoulders of the IoT movement.
For enterprise folks IFTTT is basically an ESB/EAI web interface for web enabled integration points. If this web service tells me this, then tell this web service to do that.
It's not rocket science, so not sure that they will be THE integration point, but the type of service they provide is definitely something that IoT solutions require.
For the people who believe that IoT is about open data, then a service such as IFTTT definitely needs to exist. I do however not see why there shouldn't be competition in this space and the competition might come from one of the IoT services on the rise.