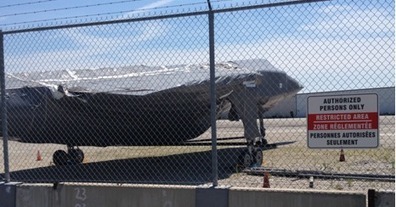 It's been almost five years since the Downsview, Ontario based Canadian Air and Space Museum (CASM), was handed an eviction notice by its landlord, Downsview Park in September 2011.

Since then, the museum has been unable to relocate from what was once the head office and primary manufacturing facility for de Havilland Aircraft of Canada at 65 Carl Hall Road in Downsview, Ontario, to new facilities. After a few short term public exhibitions (such as the one outlined in the September 23rd, 2013 CTV post "Convoy escorts Avro Arrow replica to Mississauga for public display"), most of the museum artifacts have ended up in storage.
But in 2015, a $250K CDN "non-receipted" contribution from an unnamed donor essentially cleared off all debts associated with storing the artifacts (most of which ended up in several dozen 40 foot freight containers stored in warehouses at Pearson International Airport in Toronto)...