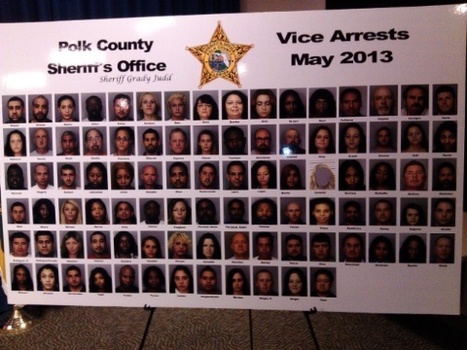 Winter Haven, Florida -- The Polk County Sheriff's Office says nearly 100 people have been arrested in an undercover prostitution sting operation.
Deputies say a total of 92 people were arrested for offering to commit lewdness, along with other charges. The suspects allegedly responded to online ads posted by undercover detectives posing as prostitutes, or the suspects were prostitutes themselves who posted ads and came to the undercover location, offering their services.
Among those arrested was Samuel Yoon of California, who is a 45-year-old youth counselor. Sheriff Judd says Yoon thought he'd be seeing a 14-year-old girl. Yoon was in Orlando to attend a youth ministry conference...
(click pic to watch video)