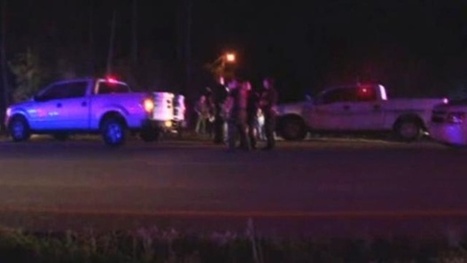 ORLANDO, Fla. — Officials said law enforcement officers pursued Thomas Loncala, 47, from Orange, through Seminole, Volusia, Flagler and St. Johns counties at speeds of 120 miles per hour.
The pursuit ended at County Road 205 and U.S. Highway 1 in St. Johns, where officials put down stop sticks. The suspect complained of shoulder pain after the crash. An ambulance took him to a hospital.
The pursuit began in Orlando with the DEA because agents believed the car was packed with drugs. Several local law enforcement agencies were involved in the chase.
Investigators reportedly found crystal meth, $3,396 in cash and guns in the suspect's vehicle. A female passenger was also inside the vehicle. She will not face charges...
(click pic to continue reading)