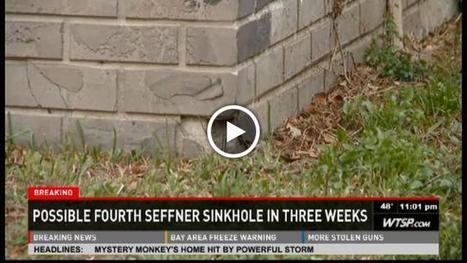 SEFFNER, Florida -- Two Seffner families were forced out of their homes after a possible sinkhole caused cracks in the exterior walls and a buckled interior floor.
Hillsborough County Fire Rescue immediately responded and helped evacuate residents from both units, slapping warning stickers on the windows, but officials aren't sure what they are dealing with yet.
The family in the south unit grabbed what they could after 911 operators told them to move quickly, but moving a baby and a father with limited mobility isn't easy.
Neighbors watch as the displaced families carried out their belongings, wondering if they may be next.
If confirmed to be a sinkhole, it'd be the fourth one to open up in Seffner in less than a month...
(click pic to watch video)