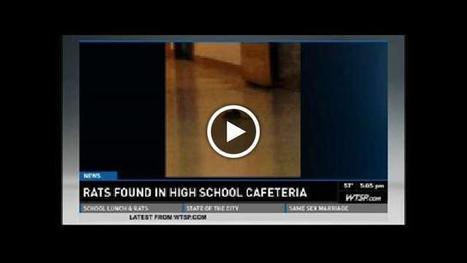 Plant City, FL -- A disgusting discovery at Plant City High School has led school administrators to shut down the cafeteria for the rest of the week.
While school officials say they're not 100 percent certain it was a rat they spotted, students say they have no doubt.
Making it all that much worse and dangerous to students' health, pest control workers contracted by the school made the disgusting discovery in the school's cafeteria.
Students say they've seen rats in other parts of the school before. One student sent 10 News a picture of a rat they claim to have taken in the school just on Monday.
While the rest of the campus is still open for business, the cafeteria is closed for the rest of the week. The kitchen has been cleaned. Food has been removed, said Hegarty, to try and starve-out the vexing vermin...
(click pic to continue reading)