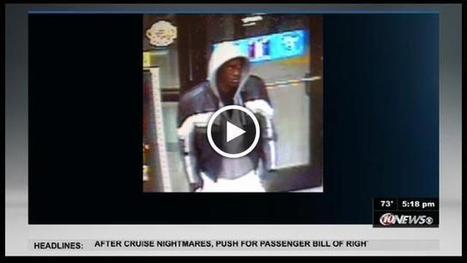 Pasco County, Florida -- Pasco County Sheriff's Office say the most recent case occurred on March 17 around 1 p.m. at the Dollar General Store, located at U.S. 19 and Fox Hollow Drive. The man reportedly went to pay for a small item and exposed himself to a clerk at the counter.
The man fits the description of a person involved in three other incidents detailed below:
Feb. 20: A black man was seen masturbating on a PCPT bus around 4:45 p.m. while looking at a woman also on the bus at the time. After seeing what the man was doing, she moved to the front of the bus.
March 9: A man was removed from the RaceTrac convenience store, on U.S. 19 and Fox Hollow, because he was caught masturbating in the store.
March 12: An unknown suspect approached a home in the Embassy Hills subdivision off Crabtree Lane in Port Richey. He went to the back of the home, and when the resident noticed him and asked what he was doing, he reportedly pulled is pants down and began to masturbate...
(click pic to watch video)