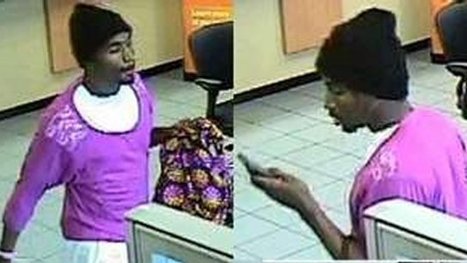 SEBASTIAN, Fla. - Police are searching for man who robbed a Central Florida bank while wearing a pink sweater with lace and fuzzy slippers while carrying a handbag.
The robbery occurred about 3:20 p.m. Tuesday at the PNC Bank in the 900 block of Sebastian Boulevard.
He was described as a black man in his early 20s, about 5 feet 9 inches tall with a slim build. He has patchy facial hair and a small mustache and goatee and was wearing a white T-shirt with a pink sweater, bright pink fuzzy slippers, black pants and a dark stocking hat at the time of the robbery...
(click pic to continue reading)