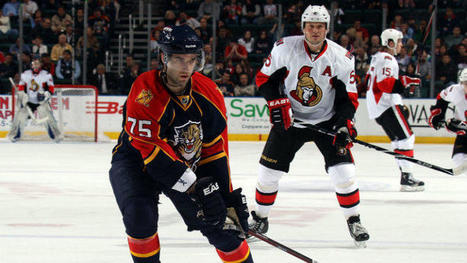 Florida Panthers prospect Scott Timmins landed in jail a few days ago after allegedly breaking into a San Antonio home following a stop at a local bar.
Timmins was arrested by San Antonio police late Sunday night at the home of San Antonio resident Benjamin Garza. Garza was not home at the time; his wife and three children discovered Timmins on their couch.
According to KENS5 in San Antonio, Garza's wife asked Timmins who he was. He replied, "Don't worry about that."
The police report of the incident states that Timmins was heavily intoxicated when police arrived. He could not hold his balance, nor could he remember why he entered the Garza home. Timmins could only recall drinking at the Hangar, a local bar, before the incident with some teammates...
(click pic to continue reading)