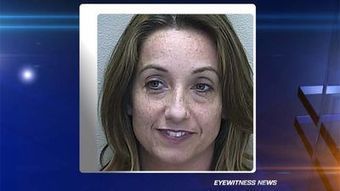 OCALA, Fla. — A Marion County school employee was arrested, accused of sending nude photos of herself to underage students.
Jody Teressa Onorato, 43, was booked into the Marion County Jail Friday, charged with two counts of transmitting harmful material to minors.
Ocala police investigators said Onorato admitted to sending several nude photos of herself to two students at Vanguard High School, where she is employed...
(click pic to continue reading)