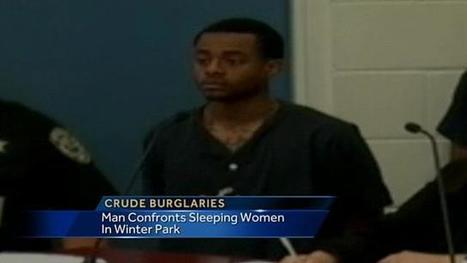 Deputies in Orange County have arrested a man accused of breaking into an apartment and demanding oral sex from a woman lying on the couch early Thursday morning, deputies say.
Orange County deputies said it happened at the Berkshire Apartment Complex near Aloma Avenue and North Semoran Boulevard.
The victim told deputies that a man rubbed her buttocks while she was on the couch and then demanded oral sex after saying he had a gun. After she refused, he ran away with her cellphone.
Another victim at the same complex said she woke up to a man in her room who told her to take off her shirt. She refused, and the man ran away with her cellphone.
A K-9 unit tracked a lead to an apartment where Alix Chery, 22, lives...
(click pick to continue reading)