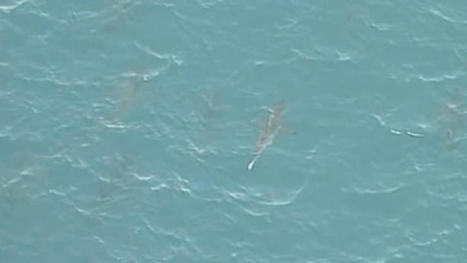 Several beaches along South Florida's Atlantic coast line were closed after thousands of sharks were seen migrating in the waters.
The sharks were migrating from Boca Raton to Jupiter since the beginning of March, according to marine biologists.
Biologists said the sharks are going north after migrating to the south for the winter.
Lifeguards at Midtown Beach saw spinner sharks in the waters and put up red flags to tell beachgoers they couldn't enter the water.
Doctors at St. Mary's Medical Center in West Palm Beach told WPTV that they see about five to six shark bite victims annually. These bites are usually minor, but can put the victim at risk for infections...
(click pic to watch video)