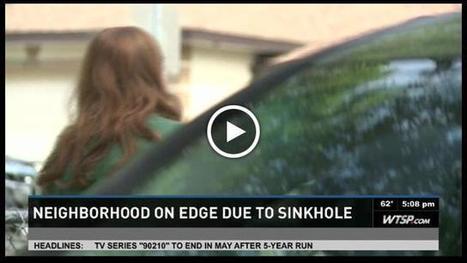 Seffner, Florida - People watching the events unfold on Faithway Drive are desperately trying to keep the faith for the man trapped by a sinkhole.
Jeff Allen lives right next door to the sinkhole house. While there are no obvious signs of trouble at his home, he and his wife and son have been ordered to evacuate. That's certainly an inconvenience, but Allen says his worries are nothing compared to his neighbors.
"It's just terrible," Allen says. "My problems are minute to these people who just lost a family member."
As for others living on this street, all the commotion is hard to ignore. "We just saw all the cars," says five-year-old Carlos Suero. As for Carlos's dad Alex Suero, he says fears are spreading on Faithway.
"It's scary, you don't know if it's going to open up somewhere closer to my house," says Alex. "So it's pretty nerve-racking."
(click pic to watch video)