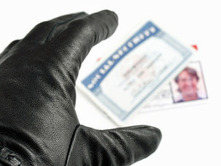 A federal judge unleashed the maximum sentence on a man who sold prisoners' Social Security numbers to a gang member who then allegedly filed phony tax-refund claims in their names.
Rodney St. Fleur admitted in federal court Friday that he stole the Social Security numbers of some 23,000 prison inmates by means of LexisNexis database searches at his employer's North Miami law office.
St. Fleur then sold the valuable digits to a gang member accused of filing millions of dollars' worth of fabricated tax-refund claims in the prisoners' names.
For his crime, St. Fleur, 28, was slapped with the stiffest punishment yet in South Florida for an identity-theft, tax-refund fraud offender: 13 years in prison.
Federal prosecutor Michael Berger described St. Fleur's and similar tax-refund scams as "out of control," comparing the crime wave to Miami's cocaine-cowboy days of the 1980s...
(click pic to continue reading)