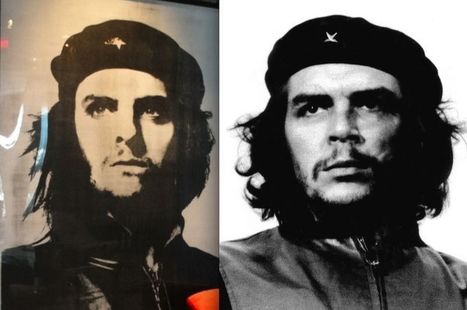 Gus Exposito couldn't believe what he saw in the marble walls of South Beach's W Hotel: a larger-than-life framed photograph of what looked like Cuban communist revolutionary Ernesto "Che" Guevara.
"He was a mass murderer, killed thousands of Cubans execution-style," Exposito, 51, wrote in an email, comparing the long-dead Fidel Castro pal to Adolf Hitler or the KKK. "I spoke to the manager and he referred to it as art!"
Turns out, it's probably not Che. It's another artist's rendering of the revolutionary. But Exposito says it's offensive nonetheless, raising the question: Is an image of an offensive image offensive? Is it art? Both?
The W isn't waiting around for answers, a hotel employee said. She said complaints started almost as soon as the photo, which could exceed seven feet in height, was posted about a week ago. It's supposed to come down.
"We've received feedback," she said. "Complaints."
The man in the photo looks a little different than the Che Guevara iniconic image taken by Alberto Díaz "Korda" Gutiérrez in 1959. Is this a younger Che, someone dressed like Che? There's a good chance that the photo is post-modern self portrait of artist Gavin Turk...
(click pic to continue reading)