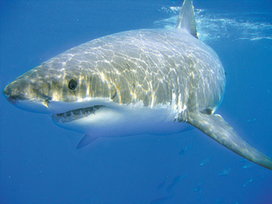 PALM BEACH COUNTY, Fla. -- For the first time in more than a decade, 53 shark attacks occurred in the United States in a single year, according to a new summary.
The 2012 yearly total of 80 attacks is higher than last year's 78, but in 2012 fewer people died than in 2011.
The majority of those incidents happened in the United States, where there were 53 shark attacks in 2012, which is the highest yearly total since 2000.
Florida had the highest number of shark attacks compared to other states in the United States with 26.
The majority of them came in Brevard (8) and Volusia (7) counties, four were attacked in Martin county and two in Palm Beach County.
Of the confirmed attacks worldwide, 60 percent of the attacks happened to surfers and those participating in board sports, according to the International Shark Attack File (ISAF)...