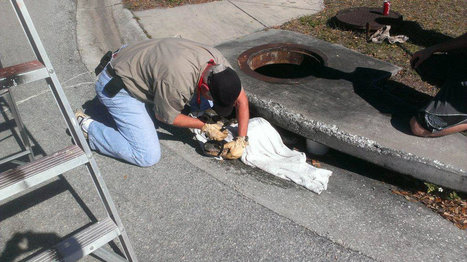 PINELLAS COUNTY, Fla. - Deputies and officials from the Florida Fish and Wildlife say they freed an alligator that got stuck in a roadway storm drain Friday.
According to the Pinellas County Sheriff's Office, the alligator was stuck in a storm drain at the intersection of 94th Avenue and 117th Street North, located a few blocks from a nearby elementary school.
At 1:30 pm, deputies said they were notified of the stuck gator from a concerned citizen. When law enforcement arrived, deputies said they found the 8-foot animal stuck in the drain with its head trapped in the opening...
(click pic to continue reading)