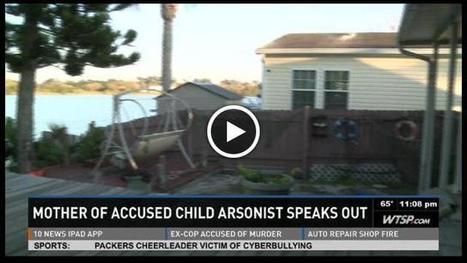 TARPON SPRINGS, Florida -- The mother of the child who was arrested this week for allegedly setting a series of fires in his New Port Richey community calls the move a cry for help.
The 11-year-old was taken to the Pasco County Juvenile detention center on Thursday on felony charges for committing the crimes.
His 38-year-old mother tells 10 News her son used to watch his father play with fire as a younger boy, which may have ignited his interest in fires.
The boy's father, Richard Pike, is sitting in prison for dousing Brower with gasoline and setting her on fire.
The child has been living with his grandmother since Brower lost custody of him while battling a drug addiction.
Police say every time they would question the grandmother about the arsons, she would give an alibi for the boy. Investigators are still looking into whether she will face any charges for reportedly misleading them about his whereabouts...
(click pic to watch video)