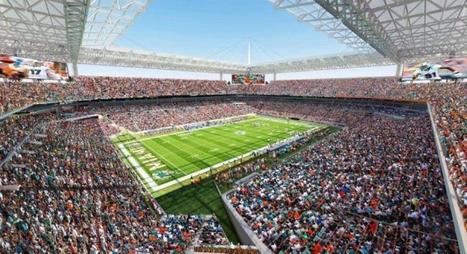 (During a Wednesday meeting to plan out legislative goals for 2013, the Dolphins' proposal was not even brought up, several members of the Miami-Dade delegation of state lawmakers said.

"The Dolphins bill is one of many member bills that was not discussed," said Rep. Jose Felix Diaz, R-Miami. "Not one legislator moved to make the Dolphins bill one of our priorities."

The bill, sponsored by Sen. Oscar Braynon, D-Miami Gardens and Rep. Eddy Gonzalez, R-Hialeah, would provide the Dolphins with a multimillion-dollar tax deal to help fund a $400 million renovation of SunLife stadium.

Diaz said the delegation decided to focus on broader issues like education, property insurance rates and funding for Jackson Memorial hospital.

"These are the things that our constituents want us to concentrate on right now," he said...
(click pic to continue reading)