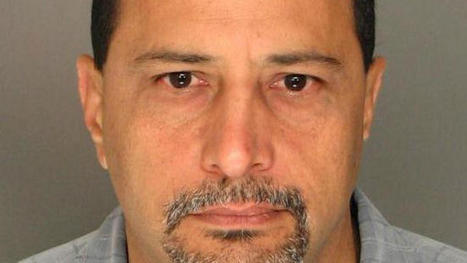 Juan "Johnny" Herrera, 46, a veteran of the department who resigned last year amid a crash investigation, was held at the Pre-Trial Detention Center on charges of leaving the scene of a crash with injury and property damage, jail records show. He posted bond and was freed from jail Wednesday afternoon.
Herrera is accused of not remaining at a crash site on Interstate 95 near U.S. 1 on Sept. 8, officials said.
He vanished after his Mercedes-Benz struck a taxi, the Highway Patrol said. Inside the taxi at the time was the driver and four passengers, the taxi driver said.
Herrera began working for Miami police in November 1990 and resigned on Dec. 29 last year, Miami police said.
Herrera, who worked several years as a homicide detective, is among the officers once featured in "The First 48," a documentary series from the A&E network, according to the network's website... (click pic to continue reading)