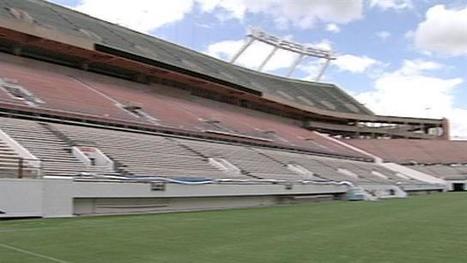 ORANGE COUNTY, Fla. —Orlando City Council members approved a multimillion dollar contract Monday to renovate the aging Citrus Bowl.
Orlando may be a star football town each New Year's week, but for years it's been out of the conversation when it comes to hosting other games in the run up to Bowl season.
"Without major renovations to the Citrus Bowl we probably would be sitting on the sidelines," said Orlando Mayor Buddy Dyer.
Dyer and City Council have approved a contract that will pay Hunt Construction $2.4 million through fiscal year 2015 to be the program manager for upgrading the facility, ensuring it will be back in the conversation for big games.
The lower bowl in the 77-year-old stadium, with its peeling paint, rust and holes in the floor, will be replaced. The bathrooms and the concession areas will also be replaced.
The estimated cost is $185 million, but roughly $10 million of that has already been spent in recent years on upgrades, including a field of artificial turf...
(click pic to watch video)