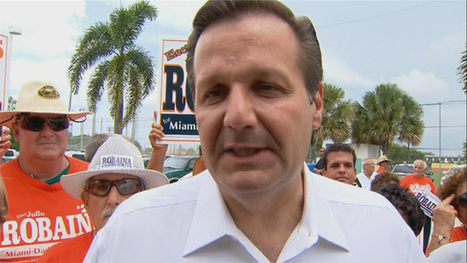 MIAMI - Sources tell Local 10 a federal investigation of former Hialeah Mayor Julio Robaina is winding down.
Federal agencies have been investigating Robaina -- who ran against Miami-Dade Mayor Carlos Gimenez in 2011 -- on allegations of tax evasion and loan sharking for more than three years.
"Do you expect an indictment in this case?" asked Local 10's Bob Norman.
"I would anticipate it," said defense attorney Alvin Entin. "I don't think the government works as long and as hard as they have on a case … to watch it go away. That would be very uncharacteristic."
Entin represents Luis Felipe Perez, a former Robaina friend who is now serving a 10-year prison sentence for fraud.
Entin and other sources say Robaina invested six figures into the scheme, which involved bogus investments into a jewelry business run by Perez. Robaina was paid a usurious 36 percent interest rate and was apparently hiding some of the money from the government, said Entin...
(click pic to watch video)