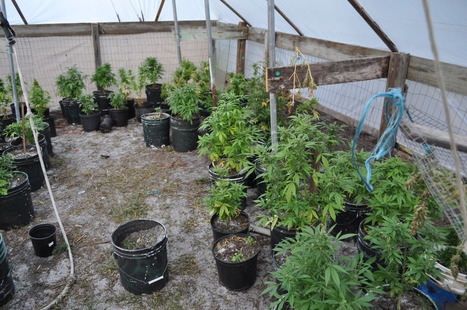 NEW SMYRNA BEACH, Fla. —A dog being trained to sniff out drugs and other trouble put 38-year-old Anthony Parrish behind bars near New Smyrna Beach Wednesday for manufacturing and possession of marijuana.
Deputies said the dog sniffed out 79 marijuana plants in a tent belonging to Parrish along with a pound of cultivated marijuana.
A team from Kentucky was in town at a private K-9 training facility near State Roads 44 and 415.
The team went into the woods but one dog suddenly veered off and the handler followed -- finding the tent full of marijuana...
(click pic to continue reading)