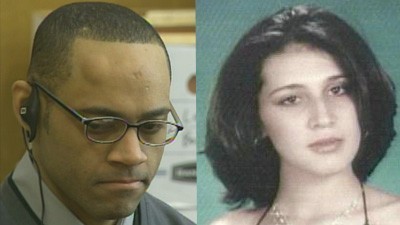 MIAMI (WSVN) -- The ringleader in the kidnapping, rape and murder of a South Florida teenage girl has been sentenced to death.
Just before noon Thursday, Miami-Dade Circuit Court Judge William Thomas handed down the sentence to Joel Lebron for his role in the murder, rape and kidnapping of Ana Maria Angel in 2002.
The 18-year-old Angel and her boyfriend, Nelson Portoblanco, had just finished a walk on South Beach on prom night, back in 2002.
The defense attorney for Lebron had argued that he was not the ringleader, had a rough childhood and was a model prisoner. The defense attorney asked the judge to give Lebron the sentence of life just like the other men involved in the attack. However, the judge denied the request and gave several reasons to his decision including the fact that the murder was committed during other felony crimes.
Investigators said the attackers left Portoblanco for dead on the side of Interstate 95 in Broward County and shot Angel in the head, in West Palm Beach, killing her instantly...
(click pic to watch video)