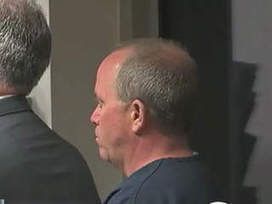 Scott Blake, the former principal at Polo Park Middle School in Wellington, was sentenced Wednesday. He pleaded guilty last November.
Boynton Beach police arrested him in July after he reportedly sent suggestive messages and pictures to someone he thought was a teenager.

It turned out to be an undercover officer pretending to be a 15-year-old boy.

Blake was sentenced to a mandatory minimum 10 years in prison, and 10 years probation for soliciting sexual activity with a minor...
(click pic to watch video)