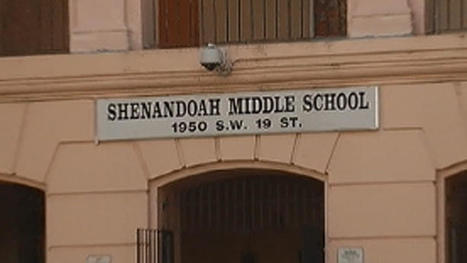 A fight between girls outside Shenandoah Middle School was not only caught on cell phone camera, but it was posted to Facebook and YouTube.
"I was covering my face, so I didn't know there was two people hitting me," 13-year-old Annabella de Leon said. She is the girl being punched and kicked in the video.
"The different dynamic is that it's filmed on a cell phone and posted on youtube and the schools and parks are finding out about it on youtube," schoolboard member Raquel Regalado said.
One of the aggressors in the video has been expeled from the school. Now, de Leon attends another school nearby where she feels safer...
(click pic to watch video)