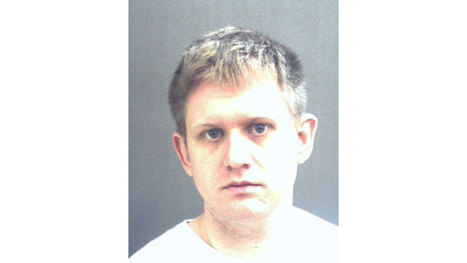 A 29-year-old man was arrested in Orlando on suspicion of trying to force his fiancee to swallow her diamond engagement ring because she no longer wanted to live with him.
Faron Thompson was arrested Sunday on charges of battery via strangulation and child neglect.
According to the Orange County Sheriff's Office, Thompson's girlfriend of four years contacted authorities about the incident after she left home and drove to the Walmart on West Colonial Drive.
She said she was arguing with Thompson about moving her things out of her home and left the ring on the kitchen counter, according to deputies. When she went to retrieve it, she realized Thompson had the ring, said deputies, who added that he tried to force the ring down her throat while holding her down.
During the alleged attack, the woman said Thompson pushed her against a wall while she was holding a one-year-old child, said deputies, adding that Thompson covered the woman's mouth and preventing her from breathing...
(click pic to watch video)