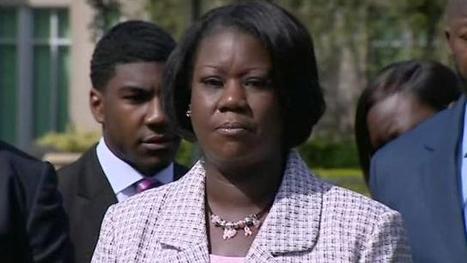 TALLAHASSEE, Fla. —The mother of a teenager killed by a neighborhood watch volunteer who claimed self-defense was at the state Capitol Wednesday.
Sybrina Fulton was in Tallahassee calling on lawmakers to repeal the controversial Stand Your Ground legislation.
"How many times are we going to bury our loved ones and not do anything about it," Fulton said. "It is important that we do something about this law. As a parent, I just don't quite understand how someone can be a make-believe cop, pursue my son, who had every right to be in that neighborhood, chase him, get in a confrontation with him, shoot and kill him and not be arrested. Something has to be done."
George Zimmerman is accused of following and then shooting Trayvon Martin Feb. 26. Zimmerman has said he shot Martin in self-defense even though the teenager was unarmed.
A task force on citizen safety formed by Gov. Rick Scott spent half of 2012 taking testimony across the state. The task force recommended that no major changes be made...
(click pic to continue reading)