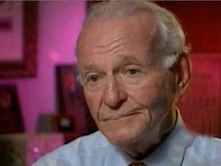 MIAMI (CBS4) – Miami businessman Norman Braman would like nothing better than to become the deal killer for a proposed plan to renovate Sun Life Stadium using tax dollars.
Braman, who fought a losing fight against the Marlins Ballpark, has harsh words for Miami Dolphins owner Stephen Ross.
"This is welfare for a multi-billionaire," Braman told CBS4′s Eliott Rodriguez. "People have been struggling to keep their jobs and their homes, and here's a guy who's worth $4.4 billion and he's asking for welfare to remodel his stadium."
Braman says increasing Miami-Dade's tourist bed tax is a bad idea. "To increase tourist taxes just discourages tourists from coming to our community," he said. " If we want to attract tourists to our community why do we tax the living daylights out of them?"...
(click pic to continue reading)