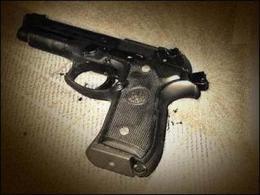 In 2012, 797,970 Floridians requested background checks so they could purchase weapons. That total represented nearly 200,000 more than in 2011 and almost double the number from 2004.
According to the Herald, there were 131,103 background check requests in December 2012. That was the highest number the Florida Department of Law Enforcement had recorded in any single month.
The previous high in a month for background checks had been 84,745 which was set in November when President Obama was re-elected. FDLE numbers showed that background checks also spiked in November and December 2008 when Obama was first elected...
(click pic to continue reading)