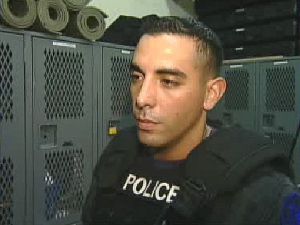 Jury selection was scheduled to begin Thursday for the trial of a Miami police sergeant who authorities accuse of planting cocaine on a suspect and stealing drugs and money from dealers.
Rick Diaz, the attorney representing Raul Iglesias, plans to put on a defense accusing undercover detectives and FBI agents of setting up Iglesias by planting incriminating evidence on him in a sting.
Iglesias was with the Miami Police Department for 18 years. He ran the Central District's Crime Suppression unit, which targeted drug traffickers.
An indictment cited at least four dates when Iglesias allegedly stole or planted drugs, or lied to investigators...
(click pic to continue reading)