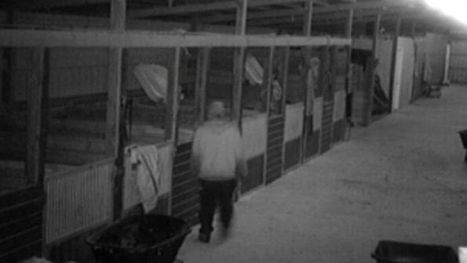 A miniature horse owner says a man is torturing and sexually abusing her horses, and she caught him on camera doing it.
Abby Conder of Summerfield, Florida says her horses have been brutalized and the veterinarian confirmed the horses were sexually assaulted, so she went to the Marion County Sheriff's Office. She said they haven't been much help.
She said they bought a dog to protect the horses, but the dog was beaten to death.

That's when they set up surveillance and a live Internet feed...
(click pic to watch video)