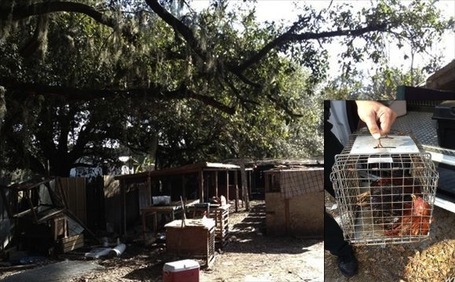 Plant City, Florida -- Call it a New Year's Day surprise. A group of people in plant city were said to be "shocked and stunned" when Hillsborough deputies broke up their cock-fighting ring Tuesday around noon.
A neighbor called 911 to report that roosters were squawking during an ongoing cock fight.
An elaborate set-up was found in the backyard of a home on Greenway Drive. Cages full of roosters were discovered, along with dead birds covered in blood.
In total, eleven people were arrested. Many took off running when deputies arrived...
(click pic to continue reading)