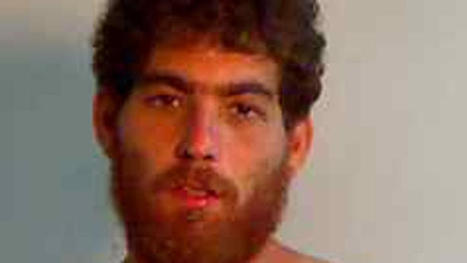 The wild night began when 24-year-old Deni Noa reached into a car and punched the woman in the eye as she was stopped at the light at US 1 and Cross Street around 9:30 p.m., according to the Monroe County Sheriff's Office. Noa fled the scene on foot.
As a deputy was speaking with the 24-year-old victim and getting a description of her attacker, police received reports of a man lying in a Stock Island roadway near the Key Haven boat ramp, authorities said.
When a deputy arrived, he found Noa lying naked on the ground with two other men, later identified as his brothers, struggling with him and trying to put him into the trunk of a car, authorities said.
The deputy held the three at Taser point until backup arrived. Noa's short were found nearby and the deputies helped him put them back on, authorities said.
As deputies tried to handcuff Noa, he refused to cooperate and at one point threatened to find both deputies when he was released from jail and kill them, authorities said.
Noa had to be placed in a restraint chair at the jail as he kept fighting and kicked one deputy in the kneecap, authorities said...
(click pic to continue reading)